22nd Annual Trenary Outhouse Classic
The town of Trenary, rather Mathias Township is approximately 554 people. A little gem of a community that must be darn near the geographic center of the Upper Peninsula. However, on the last Saturday of February the town's size likely quintuples, if not more.
Yesterday, Trenary hosted the 22nd Annual Outhouse Classic. If you haven't been to the Trenary Outhouse Classic, you just don't know what you're missing. And why wouldn't such a thing exist? Without question, it provides some of the finest Yooper ingenuity.
The concept is simple. Register your team of two, build a homemade outhouse, outfit it with some skis, and push it as fast as you can down the 150 foot track of snow. That will get you started, but to be a true competitor at The Classic you really need to dress things up a bit. You'll need a theme for your outhouse. You'll need some costumes. You'll need a funny hat (yes, there's a contest for that too). You'll need some diehard fans to cheer you on. And yes, probably a couple beers to fight the cold. Oh, and don't forget to stretch, a few pulled hamstrings is part of the process.
Additionally, there are a number of divisions. We don't want any baby boomers racing against generation y-ers (or is it x? or z? you get the idea). There are divisions for kids age 6-10, kids 16-20, adults 21-35, adults 36-49 and adults 50 and over.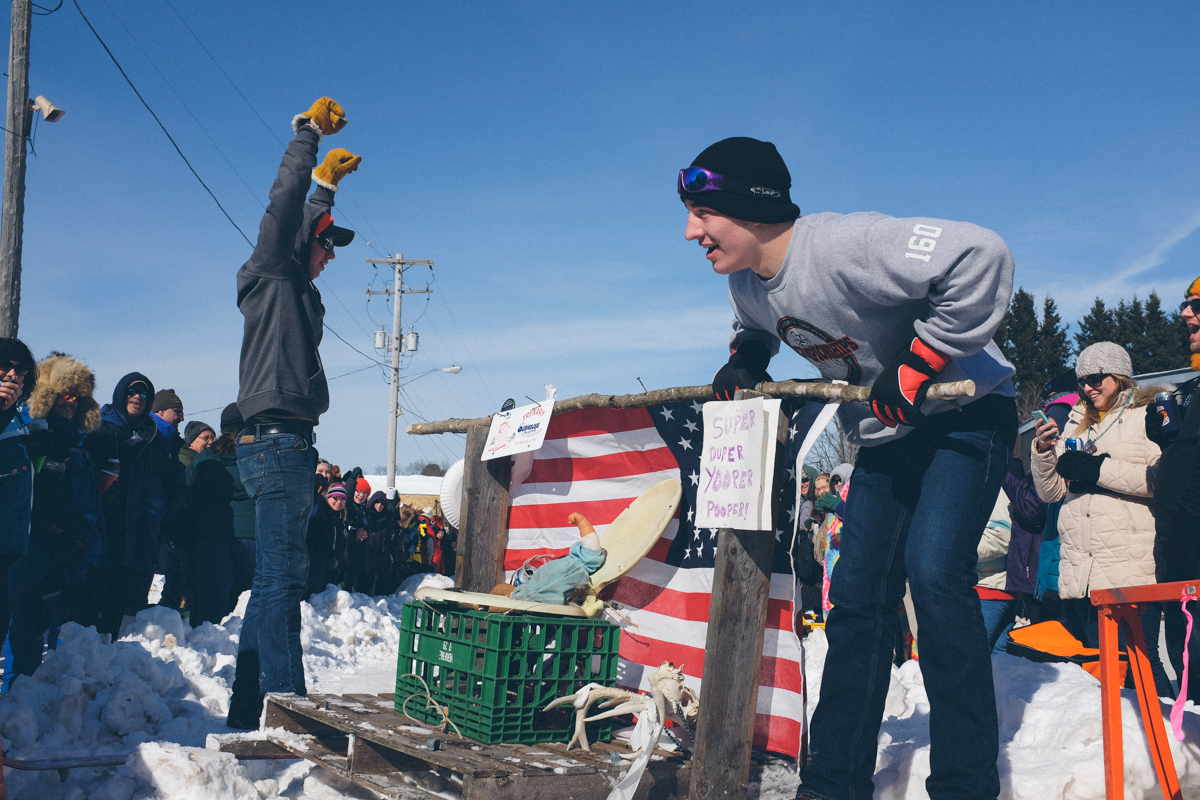 And before you leave the races, be sure to pick up some toast. And you may have guessed, this photo was not taken yesterday.
Now get out there and do all the fun things, we hope to see you wherever the fun and adventures are happening.