For Stunning Sunrise and Sunset Photos, Find Exactly Where the Sun is
It turns out we enjoy taking lots of photos of sunrises and sunsets, a whole lot. But can you blame us?
"The biggest cliche in photography is sunrise and sunset." – Catherine Opie
To Catherine's point, yes, there are a lot of photos of sunrises and sunsets in the world. After all it happens every day. However, cliche or not, to us it really doesn't matter. I have never taken the time to watch a sunrise or sunset and thought, "Well shoot, that sunrise was a waste of time!"
In fact, my latest New Year's tradition, three years standing, is to road trip to see the first sunrise of the new year. There's no better way to start off the year. Case in point.
I tend to agree with Robert more than Catherine.
"We need to be reminded sometimes that a sunrise last but a few minutes. But its beauty can burn in our hearts eternally." ― Robert A. Salvatore
In the last couple weeks Yooper Steez has received a number of questions about timing and framing perfectly in the center of Marquette's historic ore dock, as seen above. It's a good opportunity to share a couple of our favorite photography tools.
The sunrise on January 21st had been anticipated for a couple months, after narrowly missing the previous opportunity. Twice a year, in November and January, the sunrises in just the right position in the sky to rise directly down the center of the ore dock.
After some extensive Googling in the fall I landed on suncalc.net to find exactly what I was looking for. I needed a simple solution to find at what position in the sky the sun would be rising and setting. As soon as I put the marker on Marquette I had a couple months to wait.
The first three mornings I had gone down were overcast, the sun was nowhere to be seen. But that Wednesday and Thursday were worth every minute of the number fingers I endured those cold mornings.
Looking for a mobile solution? The Photographer's Ephemeris is an amazing app, available for $9 on the Apple App Store is remarkable. Pick your location and date and it will tell you just when the sun is rising and setting, including the moon, the lengths of shadows, and much more.
We can't wait to see the creative places you go with these to line up the soon (or moon), for that perfect photo.
Oh, and you can expect many more sunrise and sunset photos in the future. But also remember to leave the camera behind once in a while to fully embrace the moment, you won't regret it.
Happy exploring and we'll see you out there.
A few outtakes from that morning…
-
-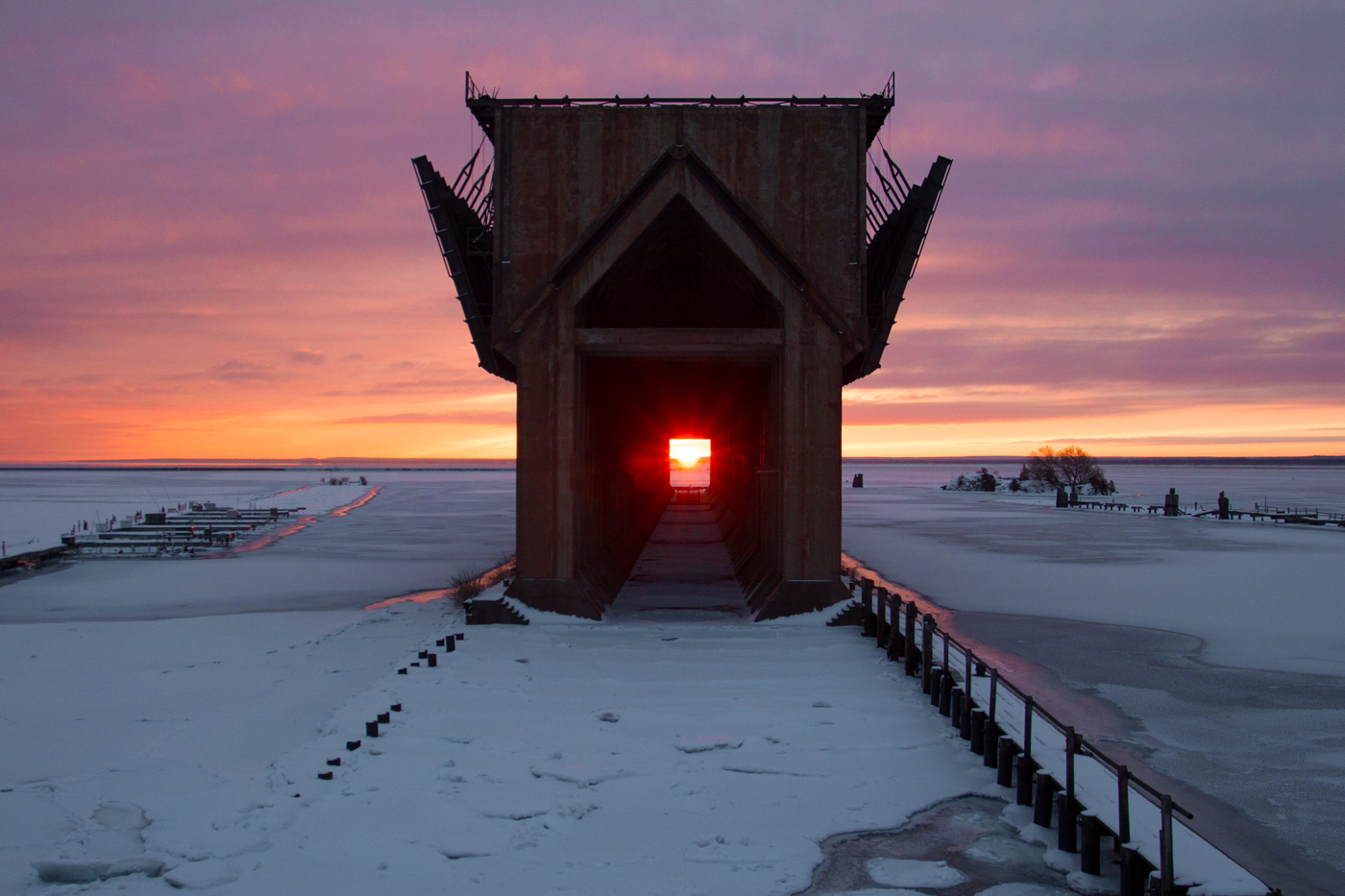 -
-