An Interview with Joe Pera
There is a new show on Adult Swim titled, Joe Pera Talks With You. It came to my attention that the show is set in the Upper Peninsula. In the first episode, Joe Pera Shows Your Iron, Joe dutifully talks the viewers through the history of iron mining in the Upper Peninsula and shows the impact it has on the economy. There is a montage of Joe holding copper in one hand, iron in the other, in which he visits the black rocks at Presque Isle, the Superior Dome, the old ore dock, and downtown Marquette. You can even see the UPSCo. building in one shot before we opened its doors.
A fictionalized version of himself, Joe plays a middle school choir teacher in the Upper Peninsula in which he talks directly to the viewers. One description reads, "A teacher in Michigan's Upper Peninsula explores subject matters such as pancakes, blueberries, eggs, toast, sausage, bacon, English muffins, coffee, orange juice, maple syrup, waffles, cornbread, and strawberries."
And iron.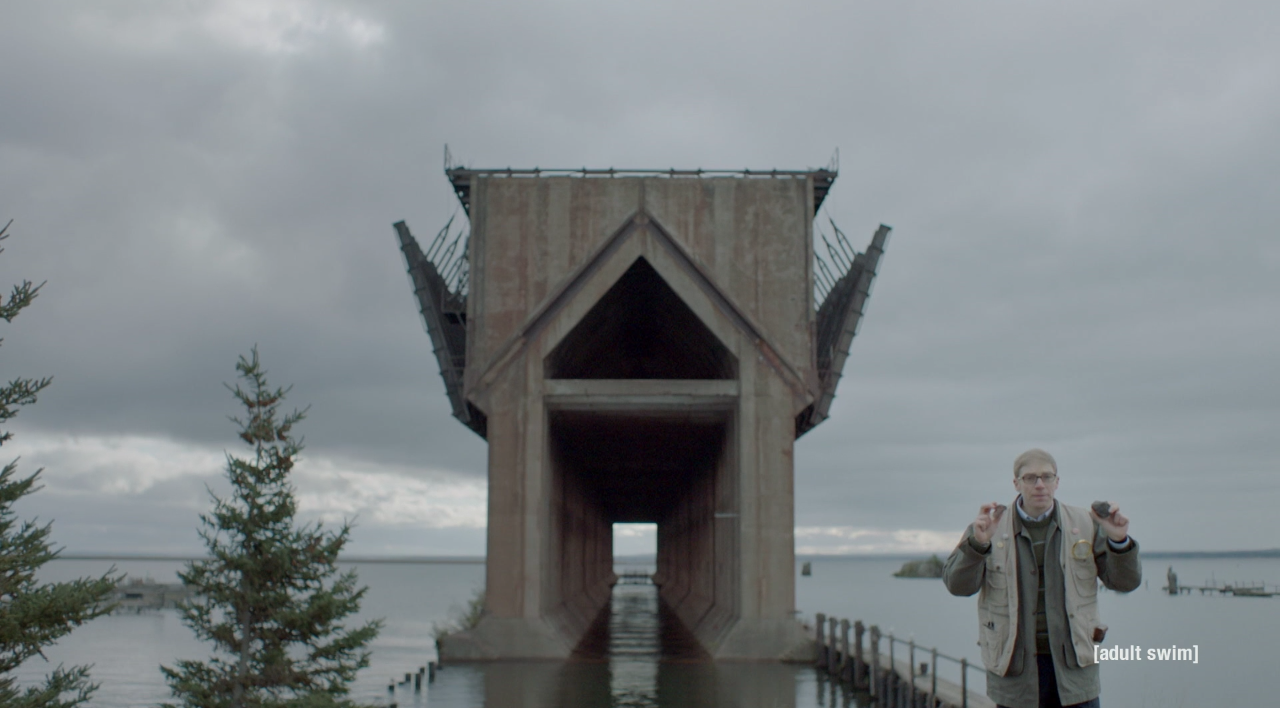 Joe has a truly unique brand of comedy. Some consider it dry or mundane, but I find it sincere and delightful. So I reached out to see if he would answer a few questions.
Bugsy Sailor (BS): Good evening Joe. You recently released a new television show, Joe Pera Talks With You. In the episode Joe Pera Shows You Iron you talk about the importance of iron in Michigan's Upper Peninsula. It's quite touching. Do you have family heritage in Michigan's Upper Peninsula? What brought you to God's Country?

Joe Pera (JP): I'm from Buffalo and most of my family is there but we first set a Christmas Special I made in the UP because we were hoping to find snow in October. We didn't find it but after visiting a number more times, Marquette seemed like the right place to set the show.

BS: Have you ever visited the A. E. Seaman Mineral Museum at Michigan Tech University?

JP: No, but I'd like to.

BS: While visiting you filmed at the scenic black rocks at Presque Isle in Marquette. These Precambrian rocks are some of the oldest exposed rocks in the world. Was this visit sort of pilgrimage for you?

JP: I haven't seen all that much of the world but the first time I walked on them, they were covered in snow and the view of the lake in early Spring was one of the prettiest things I'd ever seen. So yeah, getting to actually shoot on them was a real treat.

BS: Oh, and did you jump off the black rocks?

JP: No, I am a chicken.

BS: What is your fondest memory of a rock?

JP: There's an area of boulders in Allegany State Park called the Thunder Rocks that I remember enjoying climbing on as a kid.
BS: In 1889, a young boy named Peter Peterson found a meteorite near Iron River, in Iron County. It seems that you and Peter are similar souls. Is there any relation?

JP: I don't think so but my father probably would have told me to get rid of the meteorite too.

BS: What do you think Peter Peterson would eat for breakfast?

JP: Probably pancakes and bacon.

BS: Can you talk to me about the Rock Collection Code of Ethics?

JP: "I will use no firearms or blasting material in collecting areas" is my favorite. It's fun to think about rock collectors using explosives but I'm sure that it's happened enough cause it's pretty high up on the list.

BS: You see, I am also a connoisseur of fine rocks, more specifically, skipping stones. When I find the perfect stone I like to hurl back into the water with as much velocity and spin as possible. Do you find this abusive to stones?

JP: No, throwing rocks is one of the best things you can do with them. I'm honestly more of a skipper than a collector- it's relaxing and it does give you the opportunity to get a close look at the stones before you throw them.

BS: As a professional stone skipper, how can I treat my rocks ethically?

JP: I think you're good as long as you don't throw them at people.

BS: Oh, and just how old are you?

JP: I can't say but younger than 60.

BS: And most importantly, how do you prefer your pasty?

JP: With ketchup.
See ya out there Joe.