A Grand (Island) Adventure
Water cooler conversations at offices around the country have been full of chatter about this epic 2014 winter. What an awesome winter it has been. And from local news stations all the way to the NBC Nightly News, people have been talking about Lake Superior being 95% frozen over, and especially about the ice caves around the Apostle Islands. But that's out out of our jurisdiction!
Much overlooked has been the ice caves around Grand Island, just off the shore in Munising. A short walk from Sand Point Beach across frozen Lake Superior will leave you at the base of ice curtains more than 30 feet tall and stretching hundreds of feet wide.
The walk across is about 0.6 miles, and worth every step. Be sure to put on some good winter boots and a jacket that will break the wind coming across the channel. On a Sunny day you certainly run into a few dozen others. On our afteroon excursion we were fortunate to run into Shawn Malone of Lake Superior Photo.
To get to Sand Point, just follow Sand Point Road until it dead ends at the Pictured Rocks National Lakeshore Headquarters.
-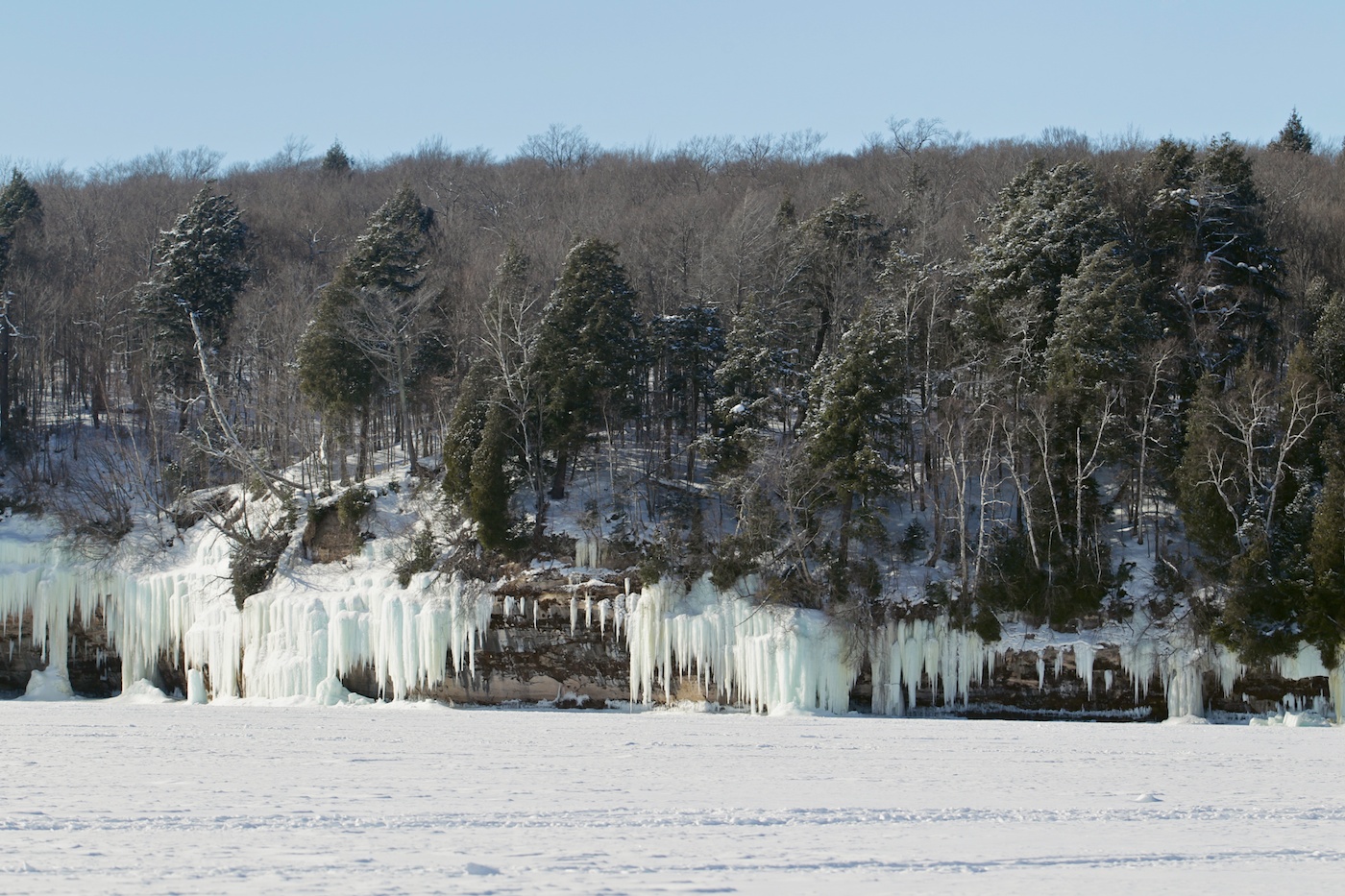 Walking across a Frozen Lake Superior to the Grand Island Ice Caves. -
-
-
Two people brave the cold and winds across Lake Superior. -
Ice climbers were making the rounds all afternoon. They carefully chose a spot where the ice isn't exposed to the sun. -
An icicle about 20 inches in diameter somehow clearly split in half. There were a number of examples of this while walking around. -
-
-
-
-
-
Standing behind a 30-foot wall of ice. -
-
-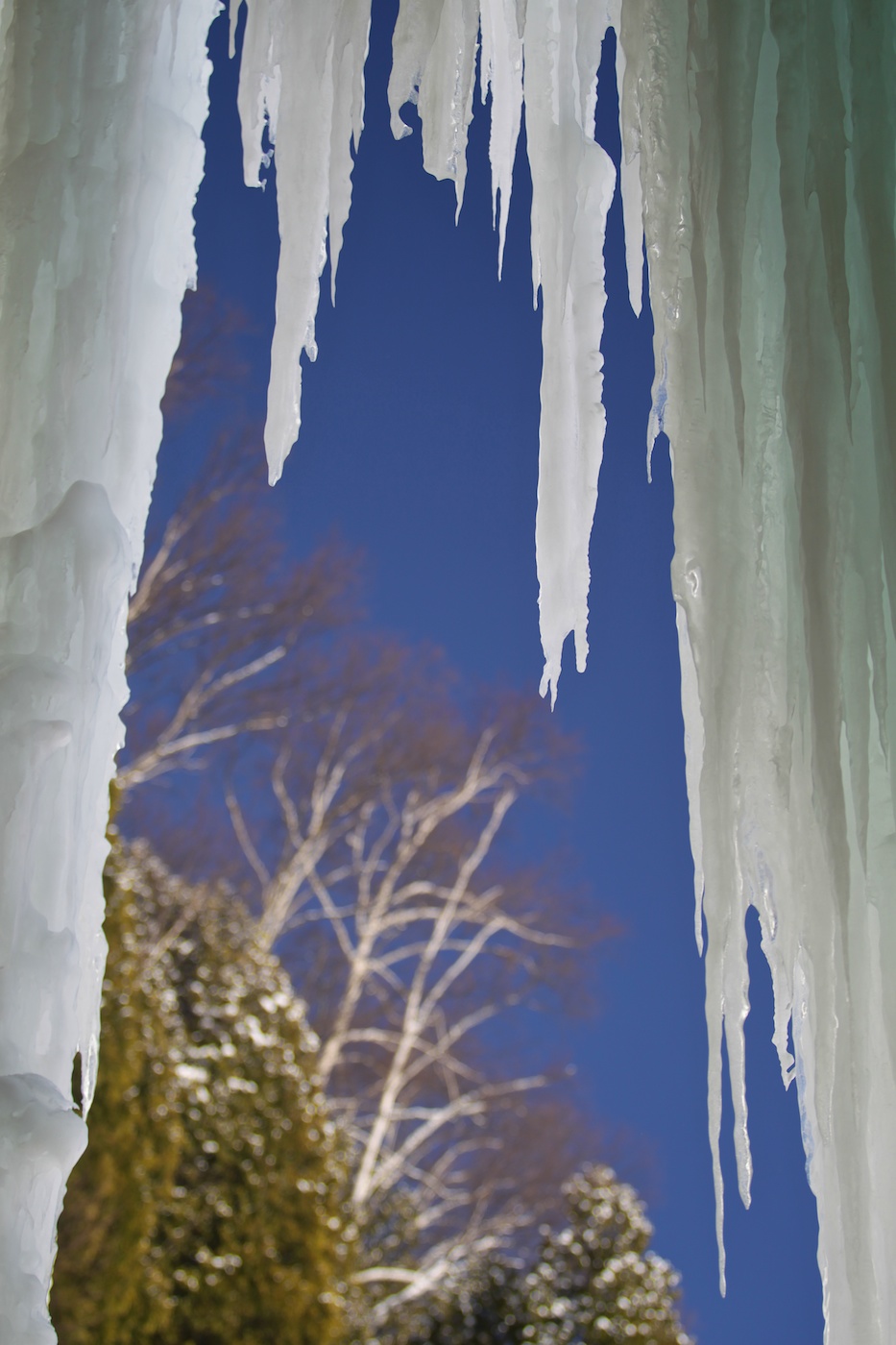 -
Not going to lie, I was deathly afraid while looking up at this massive icicle knowing one could come crashing down on my head. -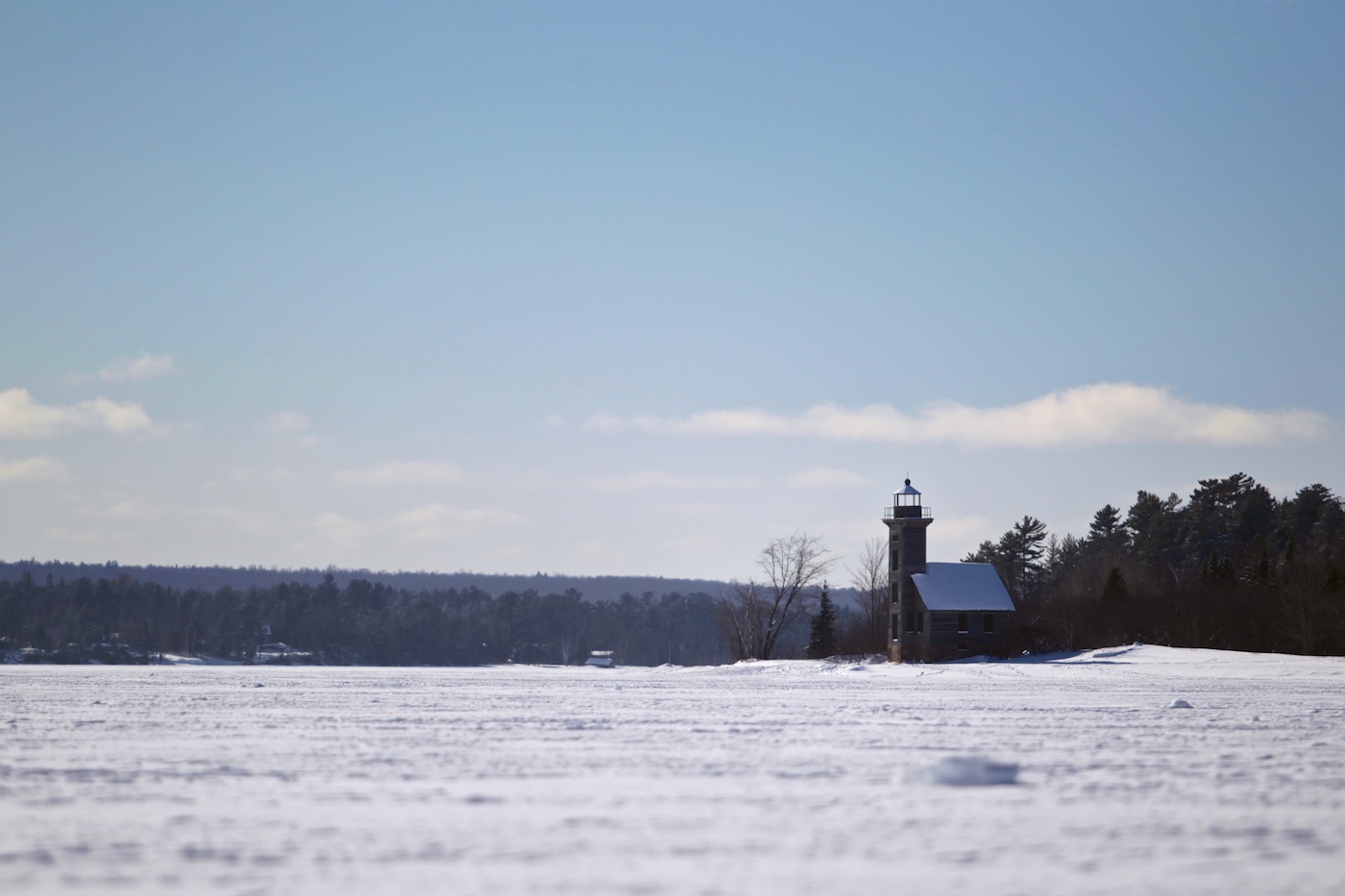 The historic and beautiful Grand Island East Channel Lighthouse. -
So yeah, Lake Superior is pretty big, and very frozen. -
Even made a few friends along the way. Woof woof!