A Bird's-Eye View of the Upper Peninsula
Michigan's Upper Peninsula is a vast region. By the way, did you know that the Upper Peninsula is wider than the Lower Peninsula is tall?
I love exploring Google Maps and finding aerial views of my favorite places in the Upper Peninsula as well as the rest of the world. Here are my top findings from the Upper Peninsula. If you would like to add any more just leave a comment. Click the photo to open the map in a new window for a higher resolution image and to explore that area.
Empire Mine
Isle Royale National Park
The Soo Locks
Ore Freighter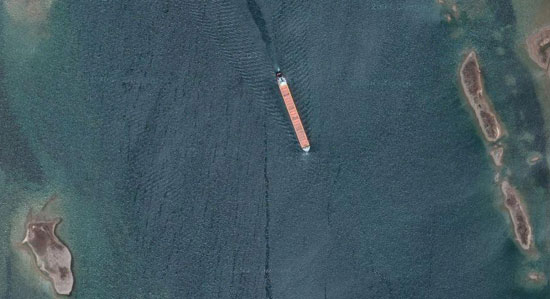 The Mackinac Bridge
I am always amazed and how big, massive and mighty the bridge looks when I drive across it (or even when I stood at the top of the Mackinac Bridge), and then an aerial view makes it look incredibly fragile and could be snapped like a twig.
St. Martin Island
Some people would have a hard time believing this is in the Upper Peninsula. It nearly looks tropical.
Dead River Storage Basin
Picture Rocks National Lake Shore
Lake Gogebic
Port Dolomite
Harbor Island
Maple Island
My best guess is this is a privately owned island and the strip of land is cleared for an airplane landing. Any other guesses?