April Fool's Day Snowstorm Was No Joke
According to Wikipedia, April Fools' Day or All Fools' Day is a holiday in its own right, a notable day celebrated in many countries on April 1. The day is marked by the commission of hoaxes and other practical jokes of varying sophistication on friends, enemies and neighbors, or sending them on fools' errands, the aim of which is to embarrass the gullible. We though Karl Bohnak may have been doing just this when he called for one of the biggest snowstorms of the year on April Fool's Day
Well, Mother Nature supplied a major practical joke in honor of April Fool's Day today by socking the Upper Peninsula with the biggest winter storm – blizzard in Marquette and Alger Counties – of the winter of 2008! And according to the calendar, Spring arrived 12 days ago! Could have fooled me!
All night I could hear the wind howling and instead of sleeping, was imagining (and hoping!) to wake up to a huge snowfall! Okay, so I am kinda weird in the weather department…….I love nothing better than a good ol' blizzard or other inclement weather! Even in April!! I don't even mind shoveling snow, even the 8″ (according to the National Weather Service……I KNOW there was at least a foot!) of the wet, heavy stuff that greeted us this morning. In Negaunee (50 miles east of Baraga) 25″ of snow fell! I wished we got that much here!
So glad we have the 4WD pickup – the car would never have made it down the driveway. SPRING!! in the UP!! Yoopers have to be tough, resilient and willing to wait for May -or June – for 'real' Spring to arrive! And by the way, I am writing this 'guest blog' because Bugsy is currently in our warm and sunny Nation's Capital – April Fool's Day there brought 70+ degrees!!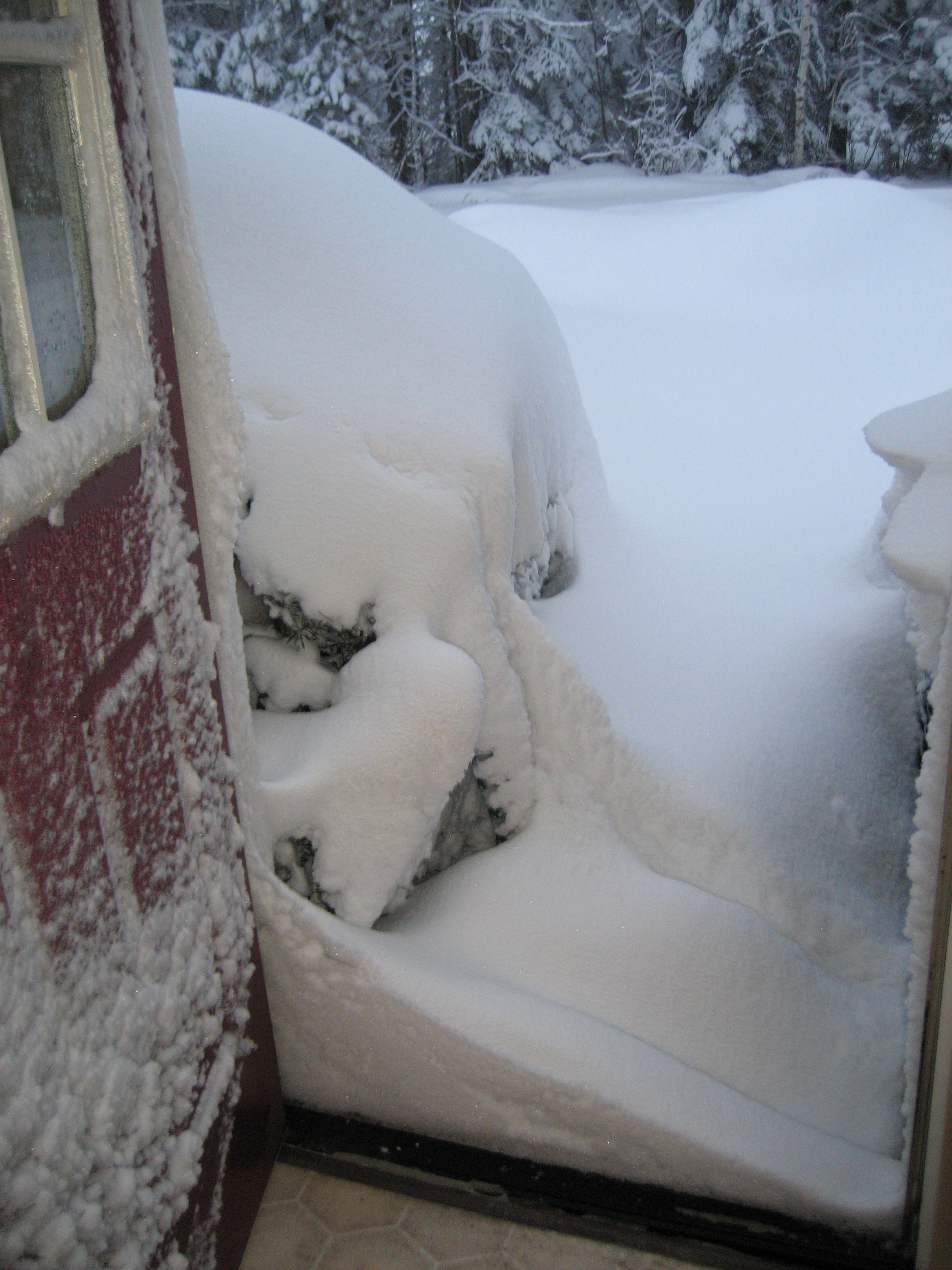 This is a guest post from Nancy Sailor of Baraga, a weather enthusiast.