2008 Mont Ripley Hot Dog Snocomp
The sun never stopped shining, the temperature was around 35 degrees, and it was the perfect day for a snowboard and ski slopestyle showdown.
Rhythm Skate Shop in downtown Houghton offered some free gear to the best performers of the day. Mont Ripley offered some grilled hot dogs. And some of the best U.P. talent showed up at the Rhythm Terrain Park for the afternoon showdown.
Congratulations to Houghton native Davey Sarazin on 1st place who walked away with a new Forum snowboard and Rome snowboard bag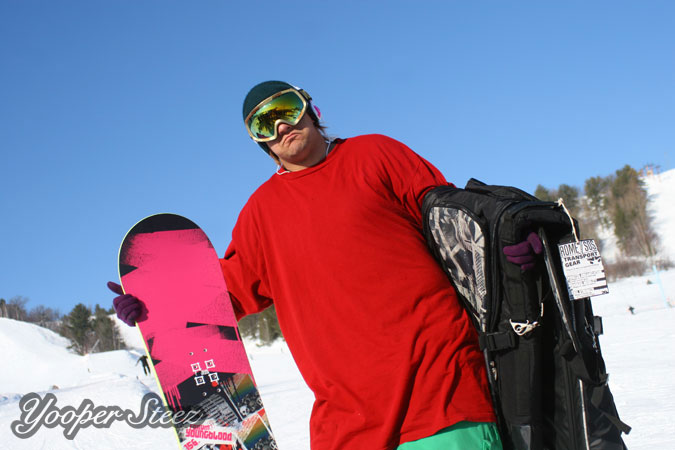 Ten years ago at Mont Ripley it was an entirely different scene. Back then there were a few bumps for people to learn on, now there are enormous jumps that are pretty well maintained. It has become a training ground for kids who are starting at a very young age. The talent that comes out of Ripley is an original group of kids who have this tiny little ski hill to learn on and it teaches them to get creative with every trick they throw down.
Snocomp hosted just about everything this year. Huge tricks, nasty falls, diapers, rail jams, snowboard giveaways, one-footed airs, rodeo flips, even a 50-50 to backflip.
Everyone brought their skills to the table and this is how it all went down…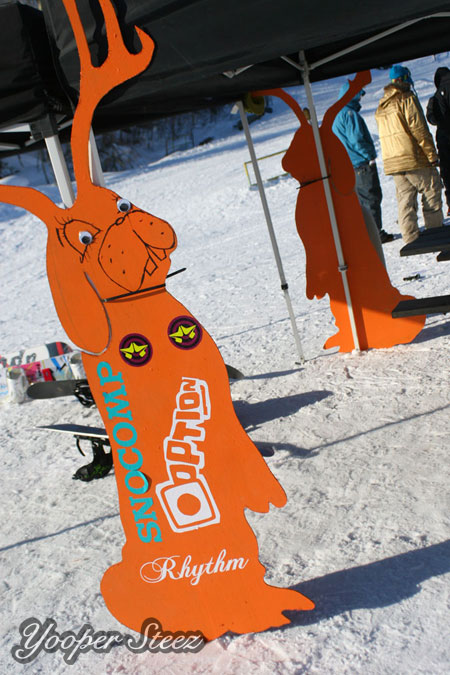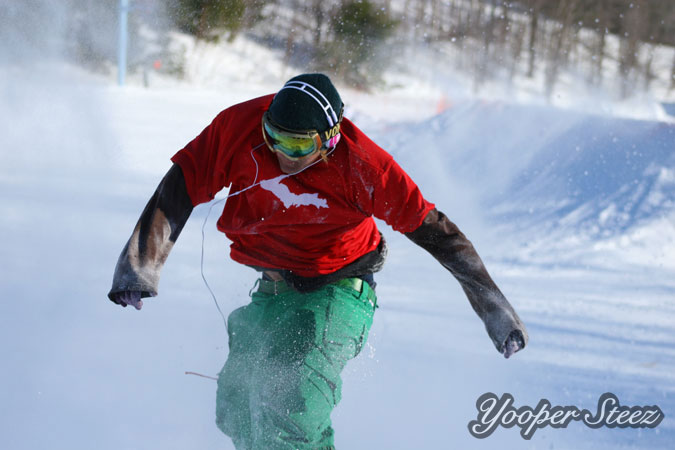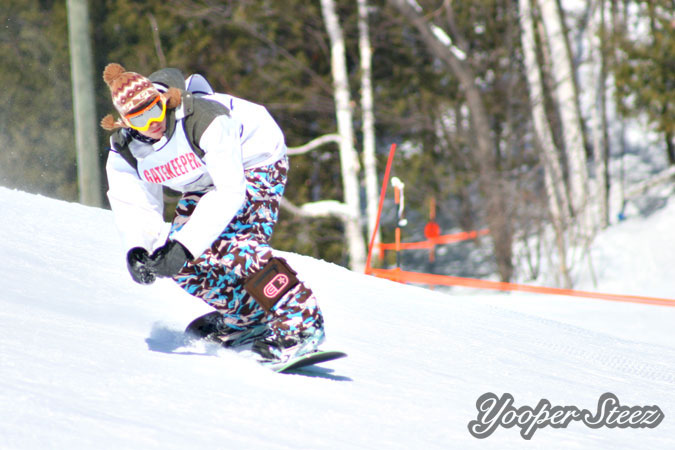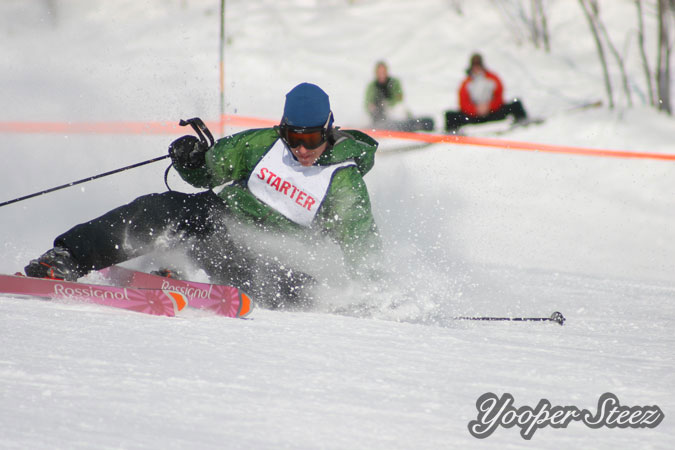 Trick of the day: Gene Ross
50-50 to Backflip to 50-50 on the box
*Sorry for the poor quality photos on this one, Gene came out of nowhere and yours truly had on his telephoto lens and wasn't ready