The Sunrise Gallery by Bugsy Sailor @ U.P. Supply Co.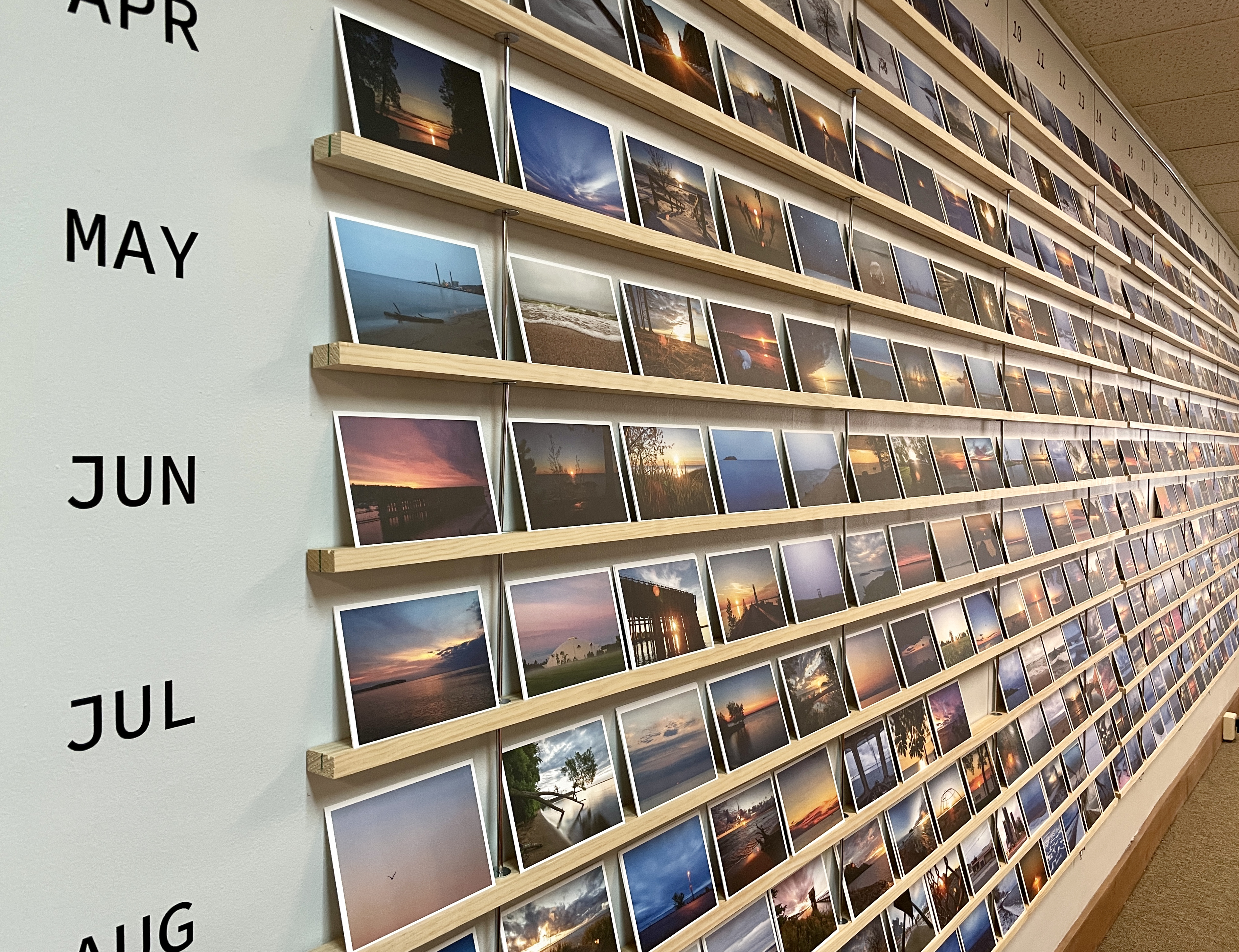 Located at Upper Peninsula Supply Co. you'll find the home of Year of the Sunrise, presented as The Sunrise Gallery. Inside you'll find a wall displaying daily sunrise photos since January 1, 2019. Now in my fifth year, I have photographed over 1,500 consecutive sunrises.
The display is likely to be something you've never seen before, with each photo organized in a calendar grid. Each row represents a month, and each column reprents the date. Each 5x7 card is hand signed on the back including the location and time of that day's sunrise.
It has long been my goal to present the scope of this project in a non-digital view, without each image being a tiny thumbnail. The display measures 20' across and 8' tall.
Stop by at 221 W Washington St. in Downtown Marquette. If you happen to find me there, I would be delighted to answer any of your questions. In the meantime, watch more sunrises.