Celebrating the Upper Peninsula of Michigan since 2008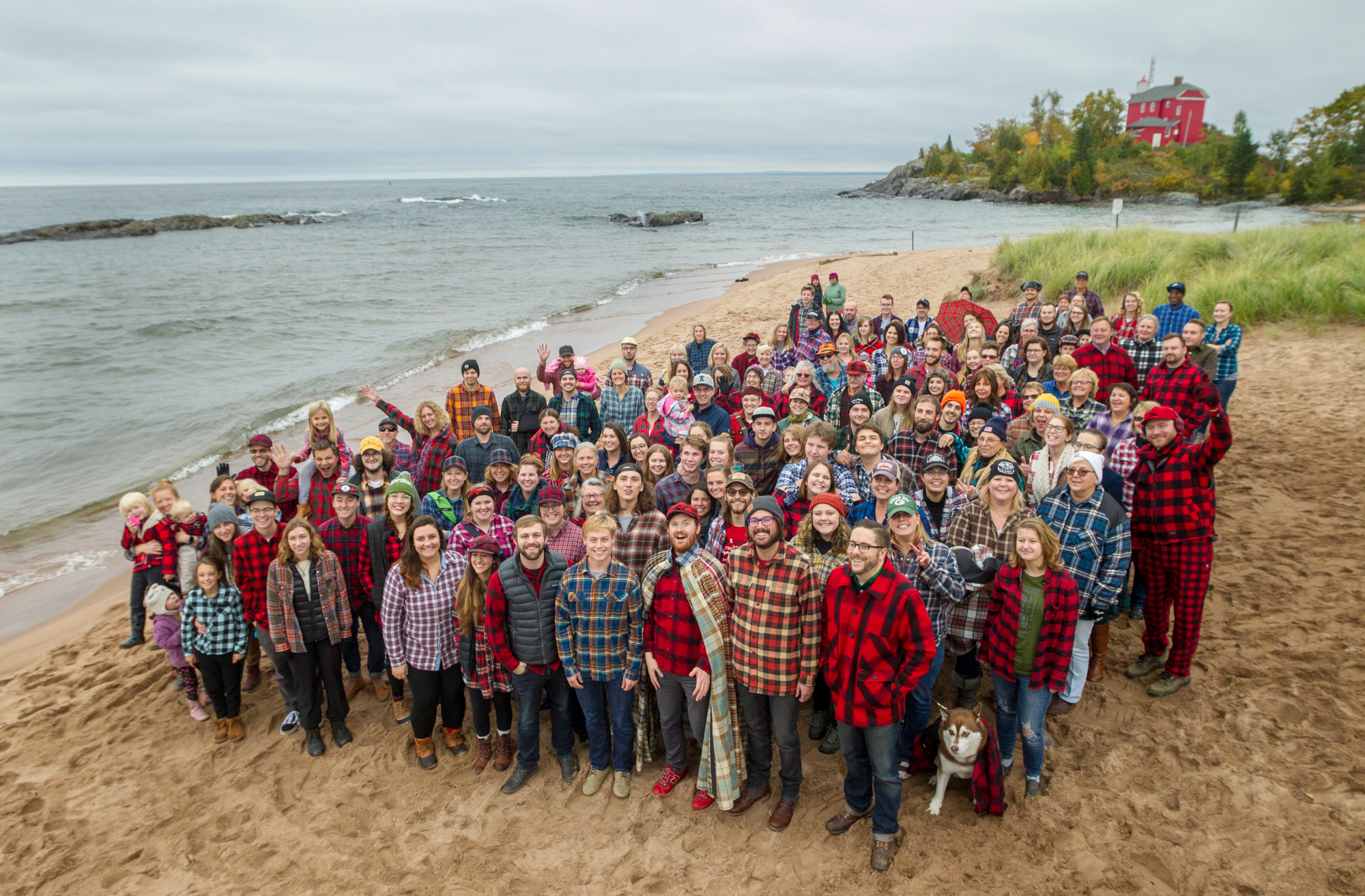 We've been celebrating the Upper Peninsula of Michigan since 2008. We began as Yooper Steez, sold some products, launched some projects, and now we're the Upper Peninsula Supply Co. We are purveyors of the Upper Peninsula.
Throughout 2018 we'll be throwing it back to some of our favorite highlights over the last ten years, launching limited edition products, offering more giveaways, launching new projects, and throwing a big party!
Our mission is to foster community by creating unique goods and campaigns that celebrate the Upper Peninsula of Michigan.
Our goods consist of original apparel, prints, artwork, and gifts. Our campaigns include creating holidays, building an embassy, and yes, even a dating website. We partner with people and organizations across the Upper Peninsula to promote good, execute original ideas, and provide a fresh take on the Upper Peninsula of Michigan, the Great Lakes, and the nature and wildlife that surround us. Since 2008, we've been supplying the Upper Peninsula to the world.
So how did we get here?
tl;dr
In 2007 Bugsy Sailor completes year-long 50-state road trip. Collects lots of t-shirts along the way. Taught people about the Upper Peninsula. Moved back home to Baraga. Founded Yooper Steez. Launched the iconic Upper Peninsula Silhouette Tee. Launched the iconic 906 sticker. Blogged. Made April Fool's Day jokes. Created Plaidurday and 906 Day. Dreamt of buying AuTrain Island. Took a nap. Rebranded to U.P. Supply Co. Opened a retail shop in Marquette. And that brings us to the present.
Fall 2007 & Winter 2008
We began in 2008 by offering the original Upper Peninsula Silhouette tee. Looking back it's hard to believe, but at the time this well recognized tee didn't exist. Our founder, Bugsy Sailor, had just finished a year-long 50-state tour where he collected a t-shirt from nearly every state. Upon returning to his hometown of Baraga he came up short in his search for a simple Upper Peninsula t-shirt, so he set out to crate his own.
On January 6, 2008 he purchased the domain name yoopersteez.com. Steez, you ask? It simply means style with ease, a word that found notoriety in the snowboard and skateboard cultures that Bugsy grew up in.
From the beginning, Yooper Steez has always more than an apparel brand. During his travels across the country Bugsy found his passion for talking about Michigan, the Upper Peninsula, and the Great Lakes. Often, he found himself answering questions like, "Can you see the other side of Lake Superior?", really. His role as an ambassador of the Upper Peninsula blossomed. After returning home Yooper Steez began creating unique content about the Upper Peninsula and Great Lakes, which formed into several campaigns, some notoriety, and Bugsy obtaining the title of Official Unofficial Ambassador of the Upper Peninsula. Though he is still waiting on official confirmation from the Governor of Michigan.
2019 and Beyond
During the fall of 2017, Yooper Steez was rebranded to the Upper Peninsula Supply Co. This coincided with us opening our first brick and mortar store in the heart of downtown Marquette. Each day we are thrilled to greet people as passionate about the Upper Peninsulas as ourselves, and if they're new comers, we're eager to point them to our favorite locations, share iconic stories, and makes plans of where to adventure next.
More than idea people, we are execution people. Truly, we have only scratched the surface of what we would like to accomplish in the Upper Peninsula.
We hope you'll join us on this adventure as we do all the fun things, together.